Chinese knot moral:
Chinese knot is the Chinese unique folk handmade knotted ornaments.
Chinese knot is characterized : each node from start to finish with a knot made of silk, each according to its basic structure and shape, meaning named. Ornaments combine the different results with each other, or with a combination of other ornaments with auspicious patterns to form a unique, colorful, pregnant with meaning, rich connotation of Chinese traditional auspicious decorative items. To the people indicates a rich warm good wishes, also to convey my heartfelt and sincere tribute to pray and wish masterpiece.
Color moral:
red: Lucky,optimistic,happy.
pink:Lovely,warm,delicate,youthful,lively,romantic,happy.
yellow: A symbol of wisdom, wealth and power
purple:Lovely,mysterious,noble,elegant,but also represents a remarkable position.
blue:Tranquility,freedom,fresh,calm and stability.
orange: Stylish, youthful,dynamic,vibrant kind of makes sense.
coffee: Representatives of robust,there are working, calm feelings, giving a reliable,simple feel.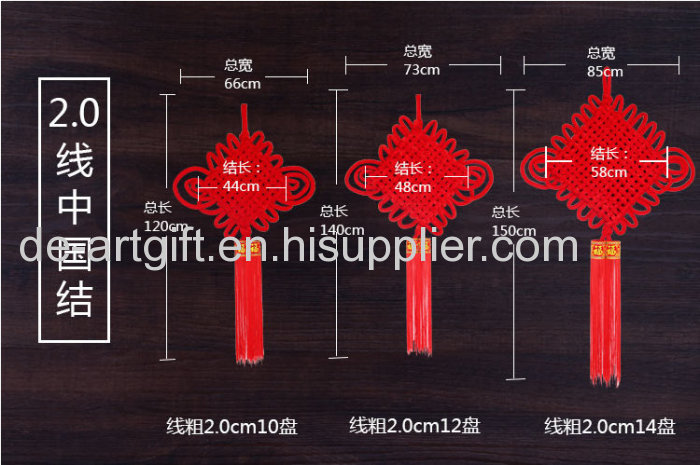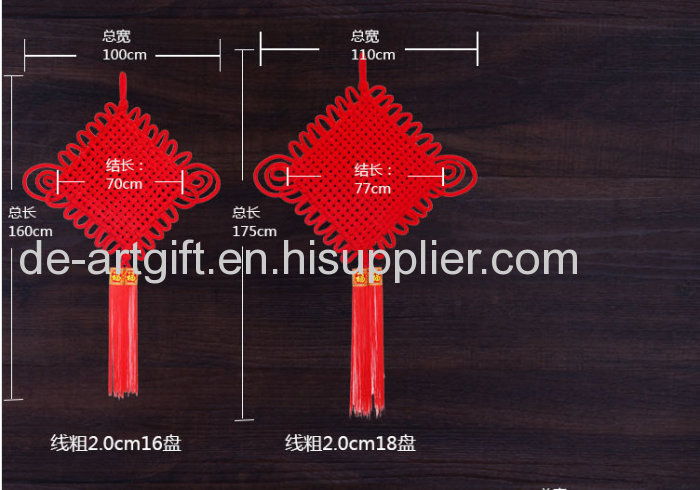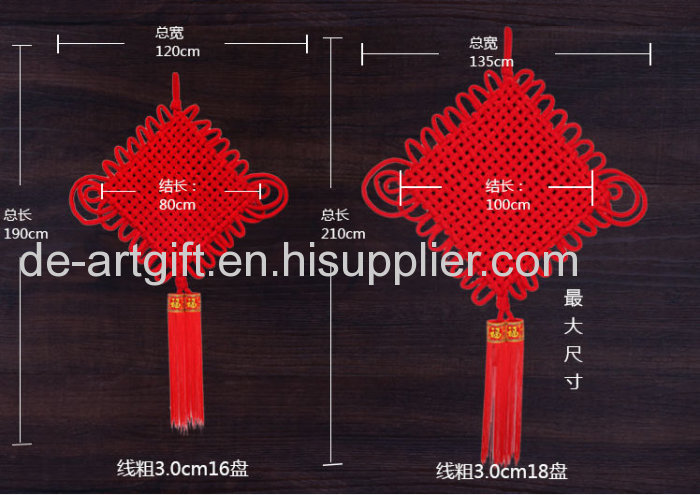 1. About packaging
1.Customary packaging : every product with a OPP bag will be packed into a hard paper box.
2.As the customers' require.
2. About shipping
We send the products to overseas by sea or by air.
a) By air: DHL
b) By sea:Usually, we provide FOB service
Contact: skype:juziqi708